Feel the thunder as the titans of the NBA lace-up and light up the court once more for a full month of electrifying fixtures. And, there is no better time to advertise. 
With the world patiently (not so patiently) awaiting a return to regular sporting lineups, what better way to kick off the NBA season than with an all-out rivalry between two of the top teams in the world today. Make way for…
Lakers vs Clippers 🏀🏀🏀
Will these, larger than life MVP's takedown reigning champions, the Toronto Raptors and bring home the gold for the City of Angels?
All hope lies on LA's two most dangerous players, Lebron James, and Kawhi Leonard. 
Also, check out the full league schedule right here and stay up to date with the latest games.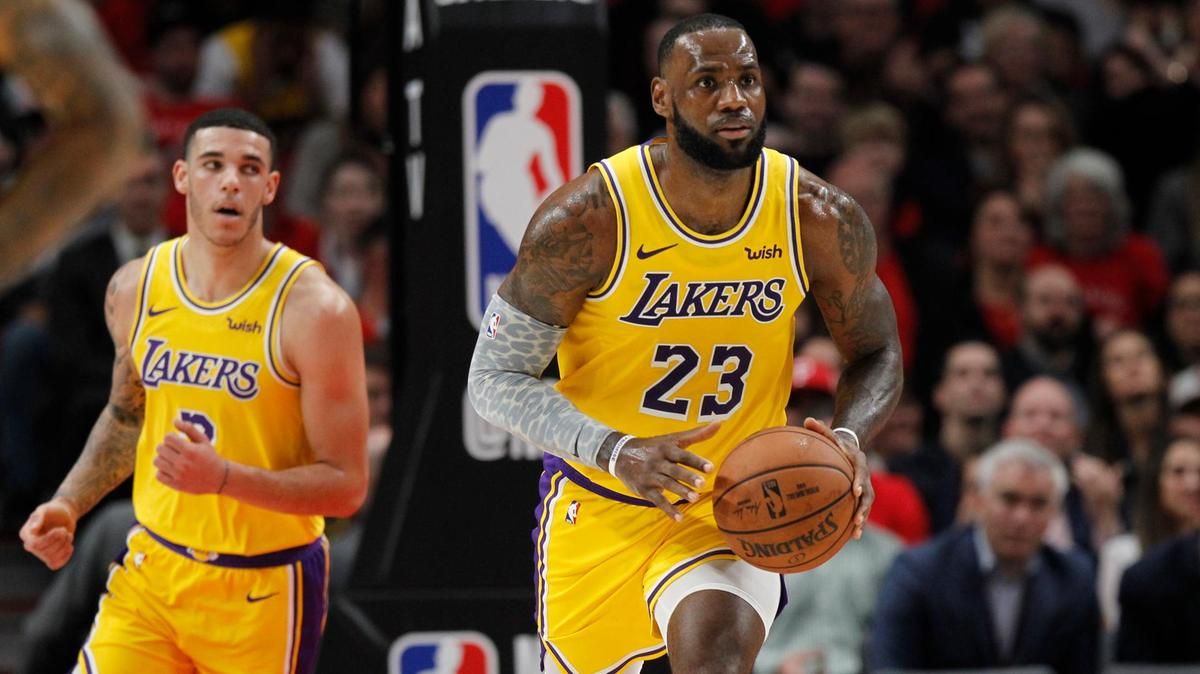 And so, with a star-studded lineup set to drive HUGE traffic across the entire globe, here are the top tips you need to create a campaign that delivers lasting impressions and strong ROI. 
This is the…
NBA Advertisers Guide
Wanna maximize your campaign presence during the NBA playoff season? Here's how. 
(1) Target your campaigns to the right regions 🌎
You want to make sure that your campaign is always targeting the right geos. These can be categorized into primary and secondary regions, each with their own reach in NBA traffic.
Primary regions may include but are not limited to…
🇺🇸 The USA
🇨🇦 Canada
🇦🇺 Australia
🇬🇧 The United Kingdom
Secondary regions may include but are not limited to…
🇩🇪Germany 
🇫🇷France 
🇧🇷Brazil
🇳🇿New Zealand
🇹🇼Taiwan
Having been away for so long, the expected hype around this year's NBA is so massive that the entire world is more susceptible to NBA related online advertising than ever before. So, our advice? Gear multiple campaigns to multiple geos and cross-test to see which will hold the most impact. 
(2) Pick the right time and place to run your campaigns 🕙
With high headlining games running every day, advertisers are spoilt for choice as to what teams they want to get behind. 
We recommend running your ads in line with the big matches as well as looking for the stand-out rivalries, star player face-offs, semi's and finals, potential upsets or anything else that carries mass appeal and with it, a potentially larger hype. 
For example, if the LA Lakers end up playing the New Orleans Pelicans in the playoffs, the world gets to see a showdown between seasoned legend LeBron James, and newly drafted superstar, Zion Williamson. The world will be watching as the "Lakers Lion takes on the kid called Zion"
Star-studded games between legendary teams (with a historical rivalry) always draw crowds, resulting, which for online advertisers mean conversions, conversions, and more conversions.  So choose your games wisely and side your creatives with the best of the best.
Need inspiration? Check out the full league schedule right here and find your team. 
(3) Monitor your budget  💸💸💸
If you're primarily targeting sporting verticals, make sure you're…
Running an

open budget

, which will allow you to spend well on big matches. High profile sporting events get

global viewership

, so make sure you have enough put aside to optimize on a month-long tidal wave of NBA traffic.

Don't spread your budget

into

every

game. With so many high impact fixtures, you want as much invested into a single ad campaign as possible.

Have a wide enough

daily budget

to reach the crowds. There will be a lot of games coming up. Pick the best of the day and go all-in with your daily spending. 
Our Advanced campaign creation tool allows you to target more granular website verticals, making sure you'll always reach the most well-suited audience for your sports ads. 
(4) Use the right Ad format 📋
Push Notifications are known to draw strong sporting traffic as Pop-Under. We also recommend using the Interstitial as a leading campaign creative. This newly reimagined format has proven and is known as the ultimate cure for "Banner Blindness".  
These interactive ads appear while a web page or app is loading, acting as the transition point between different types of content and different types of user activity. 
Benefits include…
💻 Higher click-through rates
Interstitials boast a 50/50 click through with higher odds of visibility. 
💬 Stronger messaging/visuals
Full-screen displays create higher engagement, enhanced user experience and stronger converting potential. 
⏰ A longer countdown window
A 5-second countdown gives your creatives time to load and be seen before the ad closes. 
🚗 Direct traffic sources
Direct traffic from the Adcash publisher bank unlocks higher conversions opportunities and a wider reach. 
(5) Theme your creatives 💡
For your campaign to be as eye-catching and captivating as possible, you're going to need the right creatives. Think out the box as much as possible, being sure to make them…
🏀NBA Themed (firstly, and most importantly).
🎨Colorful, with the ability to "jump off the page".
🤩Captivating. Letting your audience experience bright stadium lights, roaring crowds, etc. 
📚Instantly Readable. With a few well-placed words to drive in an ultra-strong Call to Action. 
Here are two examples of eye-catching Interstitials from the Adcash vault.
(6) Explore one or two other verticals ✏️
Try your hand at other verticals. Sportsbetting will always be a sure-fire NBA sell, but other sectors can utilize sports in some way or another as well. Check them out and see what you come up with. 
How about an e-commerce ad geared to MVP player jerseys? Or perhaps a sweepstake related call out to predict the winning team and get a prize? Your campaign. Your call! 
Other verticals generating strong results recently are…
🎥 Video on Demand (VOD)
🖥️ Virtual Private Network (VPN) 
⚙️ Software
(7) Choose the right payment model 💳
This time around,  only the strongest teams will be competing, meaning every game has the potential for high traffic. This is practically unheard of until now, but, with there having been such downtime recently (given the events of 2020), all teams are on the same caliber and the global excitement is at an all-time high! 
So, when tracking conversions, try out the Adcash CPA Target model. This cutting-edge optimization technology is fully automated and generates the best results based on your conversion target.
Use the cost per click model (CPC) in campaigns geared to Interstitial and Push Notifications. This will ensure that you're paying toward traffic that shows interest in your products.
Lastly, we recommend doubling your average bid on high publicity events like the NBA, or other significant sporting fixtures (SuperBowl, Premier League, etc.)  
Wanna Slam Dunk your online presence across all major events? 
Head over to our blog for more tips and tricks on how to target sports traffic
NBA Publishers Guide
The sheer popularity of the NBA on a global scale generates MASSIVE demand on the advertisers' side meaning we, in turn, have countless advertisers running-related campaigns. 
We also offer the highest eCPM value per user with fast and flexible payment options. 
When choosing ads for your site, some are more sporting specific than others. Whilst Pop-Unders are always a good option, as well as Push Notifications, we've recently seen a large variety of high-quality Interstitial ads geared to the NBA and your online community 
(1) Use NBA related keywords 💬
Using specific NBA related keywords in the metadata of your website is a sure-fire way to bring the right ads to your homepage. Make sure your keywords are in line with upcoming games, teams and/or specific players. Feel free to get in touch with our team for tailored optimization strategies and keyword research tips. 
(2) Side with one network 🙋‍♂️ 
Mixed creatives from different ad providers tend to compromise the onsite user experience. Avoid this by siding with one network and Adcash has a far higher impression rate per user than most. 
An Adcash tag with "no frequency capping" brings in stronger results than potentially spamming your community with a mixture of intrusive ads from other networks that you might not be familiar with. 
Our dedicated network ensures we have more than enough demand to fill your website with strong, eye-catching and relevant ads (with high eCPM) 
One more time, for interest sake, you can check out the full NBA game schedule right here.
(3) Get in touch with us 📣
Adcash's tailored sports setups are fully available on request. If you're looking for highly optimized, well-placed ads, then please get in touch with your dedicated publisher manager or, alternatively, reach out to our Support team  and get the full benefit of targeted onsite advertising. 
(4) Refer a friend for a lifetime revenue %! 💰💰💰
Referring new publishers gets you 5% of their lifetime earnings! So, spread the word and Boost your earnings right here!
Coming Soon! More heart-stopping sporting action. 🏈🏈🏈
Keep an eye out for the grand return of the NFL, scheduled to air September 11th, 2020. Get a headstart in your online strategy with the Adcash NFL Performance Marketing Guide
Thanks for visiting and, in the words of the immortal Michael Jordan…
"Play to win!"